About Great Northern
Expect a great partnership
Since 1962, our success has been built on great partnerships with our customers. It is this strong bond that serves our mission "To help our customers win by doing what others can't or won't."
When working with Great Northern, you'll see this entrepreneurial spirit ingrained in our culture. We welcome new challenges and continue to provide innovative solutions to the packaging and instore industries.
Learn More About Great Northern
VISION AND MISSION
Our VISION and MISSION drive the decisions we make and the service we provide every day.
Our Vision
"We help our team members be at their best through opportunities for growth and a shared future"
through a trusting and collaborative culture that helps us be at our best every day.
Our Mission
"We help our customers win by doing what others can't or won't" gives us a clear
purpose and raises the bar for performance.
The Core Values that Drive Us
Integrity
The founders of Great Northern exemplified the values of trust and integrity. Today every team member lives these values by treating customers and coworkers with respect and by doing the right thing.



Working consistently with same team of Great Northern and customers year over year gives us consistent teamwork to pursue growing our businesses together. It takes integrity and trust amongst the team to build strong relationships.





Allison Muldoon - Account Executive, Great Northern Instore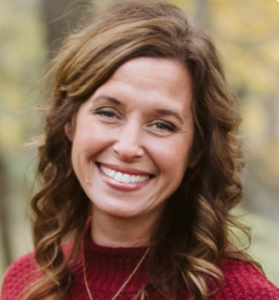 Opportunities for Growth
Bringing out the best in each of our team members ultimately helps our customers win. We do this by providing growth and leadership opportunities at every level.



We believe in and provide opportunities for personal growth. If you take care of the company, the company will take care of you. We have an understanding leadership team that listens and values team member input.





Jason Frohn - Production Supervisor, Great Northern Packaging
Entrepreneurial Spirit
We do what others can't or won't – That's what drives our innovation.



It is all about doing what's necessary to exceed customers' expectations. I must be always available, making sure the equipment in the plant is running and reliable. Also, keeping an eye on quality, making sure the operators have tools and training to put a good quality product out the door in a timely fashion.





Dylan Morgan - Great Northern Maintenance Manager, Racine
A Shared Future
We value our long-term relationships with customers and team members and are committed to a future where we all win.



I enjoy being a member of the Great Northern Cares team, which gives us the ability to make a difference in our community. It really hit home during our back-to-school drive as my son started pre-school this year.





Nicole Goers - Account Coordinator, Great Northern Packaging
---
Shared Future – Taking Care of our Team Members
Great Northern's vision is to "Help our team members be at their best through opportunities for growth and a shared future." We live this vision by supporting our team in a variety of ways.
Taking Care of our Team Members

Shared Future – Taking Care of our Community
The communities in which Great Northern operates are part of our approach to a Shared Future. Learn more about the work we are doing to help improve our communities.
Taking Care of our Community
Great Northern History
Learn about Great Northern's 60-year history by clicking the button below.
View Our History
Doing What Others Can't or Won't
Our capabilities are broad, ranging from traditional corrugated boxes to innovative retail displays seen throughout the country. In addition, we manufacture protective products used in the transport and storage of just about any item you can think of.
Great Expectations
Great Expectations is more than a tagline, it is an attitude. At Great Northern, customer challenges are met by an undying spirit to doing what others can't or won't. It's in our DNA. And it is what our customers have come to expect with Great Northern.

How can we exceed your expectations?